Whistle a Historical Tune – New Song Collection Honors Thirteen Great African Americans in History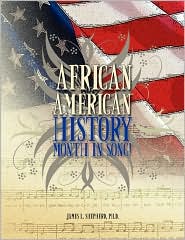 MASSAPEQUA, N.Y., Oct 21, 2008 (GlobeNewswire via COMTEX) — African American History Month annually celebrates important events and honorable people of African heritage during the month of February.
Uniquely, its celebration, which began in 1926 as Negro/Black History Week and grew to become African American History Month in recent decades, underscores our nation's multiethnic and multicultural diversities. Whereas there are many ways to celebrate, Dr. James L. Shepherd celebrates and affirms African American history with thirteen original songs.
Read More>>